Kathleen Jennings, CMF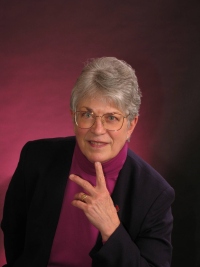 Kathleen Jennings is a well-known coaching pioneer and public speaker/lecturer on career management issues. She founded The Jennings Company in 1988, and was certified a Career Management Fellow by the International Board for Career Management Certification in 1995. Noted for providing on-going support to clients until they have reached their career objectives, she has developed an individualized coaching system for job search and career management. Her clients benefit from career-related skills that will last a lifetime.
With The Jennings Company, she has successfully managed the career/job search campaigns of more than a thousand people in career transition, including executives, senior managers, departing military officers and re-entry individuals. Her company built a reputation for ethical operations and a proactive marketing search program. In California she was a frequent speaker at the UC Irvine small business incubator program, the Crystal Cathedral Career Builders' Workshop, Chapman University graduate courses, the Project Management Institute and other professional organizations. For five years, The Jennings Company and ExecUNet co-hosted monthly events that brought together groups of 100+ to hear outstanding speakers and for networking.
Since moving to Bainbridge Island across from Seattle in 1997,she has continued to coach and manage job searches for professionals and senior executives across the country. Kathleen is a founding member and former Vice President of Membership for the Seattle chapter of the Association for Corporate Growth, a member of Women Business Owners, and also serves on the Board of Trustees for Bainbridge Island Performing Arts. She has been a frequent speaker on networking and career management issues, is part of the NetShare coaching resource team, and is a published author. Kathleen earned a master's degree in counseling from the University of Virginia and a bachelor's degree in history from the University of Wisconsin.



It's not Who you know, but who knows YOU